Top Web & Branding Agency
Transform Your Online Presence with Houston's Premier Web Agency
From Custom Web Development to Powerful Branding and Strategic Digital Marketing. We've Got You Covered. 
Don't Worry, Book a Free Consultation and Left the Rest On Us.
Get In Touch
We are happy to provide you with 30 min free consultation to discuss your idea and requirement.
Empowering Your Brand With Authentic Marketing
Marketing & Branding Experts | Business Strategy Visionaries | OVER 300+ Satisfied Clients Nationwide
SERVICES
Whether You Are Starting A New Business Or Growing An Existing One, We've Got You Covered.
Graphic Design
At Declared Marketing, we offer top-notch graphic design services that effectively communicate our clients' brand messaging and values, helping to elevate their brand to the next level.
Website Development
At Declared Marketing, we offer expert web development services that create responsive, engaging, and user-friendly websites to help businesses thrive online.
Digital Marketing
At Declared Marketing, we offer comprehensive digital marketing services that leverage the latest tools and techniques to drive traffic, generate leads, and grow businesses.
Appointment
I am happy to provide you with 30 min free consultation to discuss your idea and requirement.
$199
Original Price

$290.98
$499
Original Price

$1999.98
$1499
Original Price

$3999.98
Why Choose Us
You Need A Website That Does More Than Look Pretty
Insipiring Feedbacks of Our People
Insipiring Feedbacks of Our People
Essential Body Bar
2023-05-18
We have been using this marketing agency and I can't rave about them enough. They have increased my revenue more than I could imagine. I highly recommend.
Chasity is a real professionals professional, her dedication and attention to detail cannot be matched!
Chasity is a true marketing guru!!! I hired her to help with my social media and she took her time to break down the customer journey to ensure my customer know exactly what we offer. Since my sessions have ended, Chasity still checks on me and my business to make sure we are going well and she makes suggestions. She also supports her clients by being a customer herself. 10/10 recommended!!
Chasity is amazing! She is so knowledgeable, personable, and professional. Had the privilege of meeting with her for a Lunch n Learn that she hosted, she made learning about how to grow my business fun and made sure all of my questions were answered. Can't wait to see how my business grows with implementing her action steps.
Chasity is awesome At what she does! I highly recommend her for marketing services.
I highly recommend Declared Marketing and Chasity for their exceptional work in revamping my website. Their professionalism, attention to detail, and excellent communication throughout the project were impressive. The final result was a modern and professional platform that truly represents my business. I am grateful for their hard work and dedication and highly recommend their services to anyone looking for outstanding marketing services. Thank you, Chasity and team, for your incredible work!
Francisco Lopez
2023-03-29
Chasity it has been an amazing experience working with Chasity. Being a small business owner she has a wealth of knowledge on how to showcase my accounting firm and it allowed me to focus on other areas.
BLESSEDHANDSBYKOSHA
2023-03-29
I'm so happy that I found Chasity, i have been searching for a branding company who understands the beauty industry for 4 years. From day 1 Chasity strategies are so precise with reachable goals. Declared Marketing is DEFINITELY the best to jump start your business in the right direction .💪🏾
Chasity has been great since day 1! She is energetic, direct, insightful and full of knowledge! She inspires motivation and confidence to promote yourself and your purpose! She's full of knowledge, wisdom and tidbits. I truly appreciate all the inside knowledge she shared with me! She plan and approach is customized for each individual and she is able to identify our strengths & weaknesses. I highly recommend her and know she is going to be a game changer in my business going forward!
Chasity helped Mad Nice become a lot more streamlined in terms of being outward facing and refine our messaging when it comes to marketing. We will definitely be using what she taught us in the 4 weeks going forward to help us reach our goals. Chasity put us in the right direction.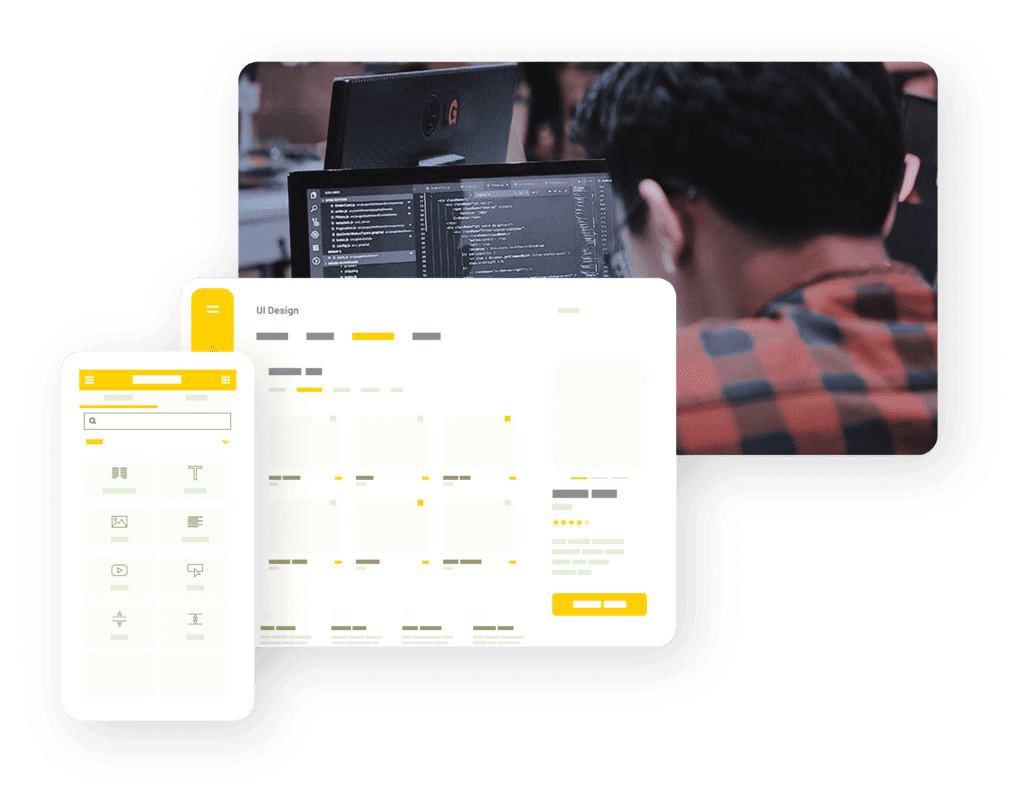 At Declared Marketing, we specialize in developing high-quality websites using WordPress and Shopify, two of the most popular and powerful content management systems available today. We also offer custom web development services using Laravel for ecommerce stores that require advanced functionality and customization.
Our SEO and YouTube management process begins with a thorough analysis of our clients' website or channel, followed by a strategic plan that outlines the tactics and timelines for achieving their goals. We use data-driven insights to continually refine our approach and improve our clients' search rankings and video performance.
At Declared Marketing, we take a strategic approach to email marketing, beginning with a deep understanding of our clients' target audience and business objectives. We then create and execute customized email campaigns that are designed to engage, inform, and convert.
Checkout The Success Stories To Get Inspired
Our success stories are a testament to our expertise and commitment to delivering outstanding results. Take a look at our case studies to see how we've helped businesses like yours succeed in the digital landscape.
Rich Fit Foods was born to provide affordable, mobile meal prep in Houston, TX. Offering a proven product that helps with meal preparation and food replacement, with delicious options in becoming or maintaining a healthier lifestyle. Steven was working as...
Case Study
STAFFON EUGENE is a lifestyle brand that currently concentrates on luxury socks. Thick enough to wear with sneakers, while still thin enough for dress shoes; these socks fill a void in the marketplace with simple, yet sleek designs.  Staffon has...
Case Study
Our website development process is designed to be efficient and effective. We work closely with our clients to understand their needs and goals, and we use the latest tools and technologies to create customized websites that are optimized for performance and user experience.
We will contact
Get a
call back
Do not hesitate to reach out. Fill out our contact form and we'll get back to you within 24 Hours.
6201 Bonhomme Rd, Suite 150N, 77036, Houston, Texas